British Extreme Vol. 36 - Waterways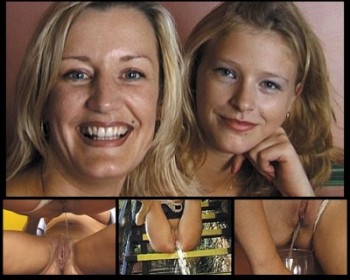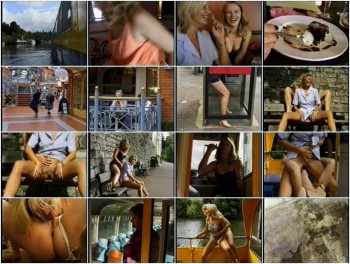 This video runs longer than the rest of series 3 (76 minutes) and has the most outrageous public scenes ever done by X-Streams. Both girls are in their 20's and do a series of most nude peeing scenes. They are on a chartered boat traveling on a river where they drink champagne and pee repeatedly plus have sex and give golden showers. Other scenes outside a pub and very public and are written up in a local paper which describes the "disturbance!"
The most incredible and the most daring X-streams film so far. Waterways was filmed with such unbelievable risks taken that it actually made front page news in a British newspaper (extracts shown in the film). Starring Jamie & Christina, two sophisticated blondes (21 & 29) who'll do anything for a dare. Scenes include the girls pissing into a champagne bucket in a restaurant, pissing on a busy high street plus pissing over each other in front of passengers whilst on a river-boat. You just won't believe what happens in this film until you see it!!
Format: avi
Duration: 1:09:18
Video: 512x384, DivX 5, 1259kbps
Audio: 62kbps
Download file - 676.1 MB