Name of the actress: Justine Joli
Aliases actress: Justine, Justine Jolie, Swan, Swan Hope
Genre: 2001 - 2011, Glamour, Fetish, Softcore, Lesbian, Solo
Summarized data for the actress:
Date of Birth: 16 July 1980
Early career: c 2001 (at age 21)
Residence: St. Louis, Missouri, USA.
Volumes: 34B-24-34
Height: 170 cm
Weight: 52 kg
Eyes: Blue
Hair: Redhead
Ethnic: American
Skin Color: N. (Nordic)
Career: There is a 2001, Justine works at a mall in Los Angeles "Glendale Galleria", where she noticed a porn producer Chris Kramskov and suggested a photo shoot. Justin insisted that the real motive was Chris - to drag him into bed with his girlfriend. In fact, Justin is not attracted to Chris, but his girlfriend was "sentimental". After a few photo shoots Justine left Chris. Chris sent her pictures in the porn industry to scout for young talents to Roy Garcia, who appreciated its capacity and added a girl as a model for adult magazines and pornographic movie clips.
Early in his career, Justin has worked for wear for men's magazines, appearing in numerous editions of Penthouse and Hustler, normal for that time Justin was - 6 days worked per week. She has appeared on the covers of Hustler, in March 2002, in September 2007, has been named the girl of the month in Penthouse. It was extremely popular and as a network model, appearing in ALS SCAN, Matt's Models, and Danni's Hard Drive.
During take-off career, she used an alias Swan, at the time it was painted by a blonde loved to dress for little girls almost never used makeup and often wore glasses. Even later, the actress began to use the name or Justine Justine Joli, she painted in bright saffron milk cap and began to get involved in the glamorous sensuality, and this is related to her love of luxurious outfits. Why Justine Joli? Joli - in honor of a pet in French Joli - cute. Justine - a tribute to the actress heroine hobbies Marquis de Sade.
Justine says she is - bi, but like most girls actress. Justin says he does not like to take part in scenes with men, because she feels uncomfortable in such scenes. The main genre is the direction of Justin glamour / fetish, with mostly either solo or lesbian.
Justine - having fun on cartoons, anime and Sci-fi theme. She also enjoys nude-sports such as bungee jumping or rafting and all naked.
Awards and nominations:
AVN AWARDS nominee - "Best All-Girl sex scene" in 2003
AVN AWARDS nominee - "Best Tease Scene" 2003
AVN AWARDS nominee - "Best Tease Scene" 2004
AVN AWARDS nominee - "Best All-Girl sex scene" in 2005
AVN AWARDS nominee - "Best All-Girl sex scene" in 2006
AVN AWARDS nominee - "Best Tease Scene" 2006
AVN AWARDS nominee - "Best All-Girl sex scene" in 2007
AVN AWARDS nominee - "Best Solo Scene" 2007
AVN AWARDS nominee - "Best All-Girl sex scene" in 2008
AVN AWARDS nominee - "Best All-Girl Couples Sex Scene" 2009
Adriana - scene 1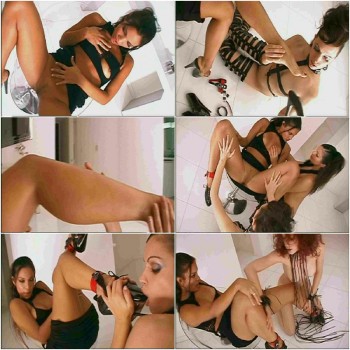 _______________________________________________________________
Duration
: 0:17:39 |
File Size
: 402Mb
Resolution
: 720x480|
Format
: mp4
_______________________________________________________________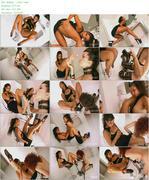 _______________________________________________________________
Keep2share
http://keep2share.cc/file/5204cddc31bf8