Shopping With Peachez
Year:
2013-2014
Description:
I was nervous about shooting with
www.realpeachez.com
, I thought she might be mean but turns out she is a very sweet girl. I flew in the day before to meet her, and hang out to get to know each other and then today we decided to go shopping at a nearby mall. Her photographer took the photos while my photographer did the video. We had fun trying clothes on playing around in the stores with each other. We even got to take a few pictures inside the mall and then outside... hiding from security. We found one more cute place to shoot before we left, but we didnt go unnoticed! The best part is, the security guy came up and wanted to take pictures and watch! Lucky for us I guess, because it let us finish what we started.
File Size:
32Mb
Duration:
0:05:50
Resolution:
640x480
Format:
wmv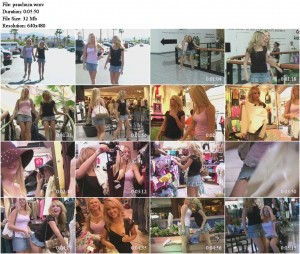 Download File